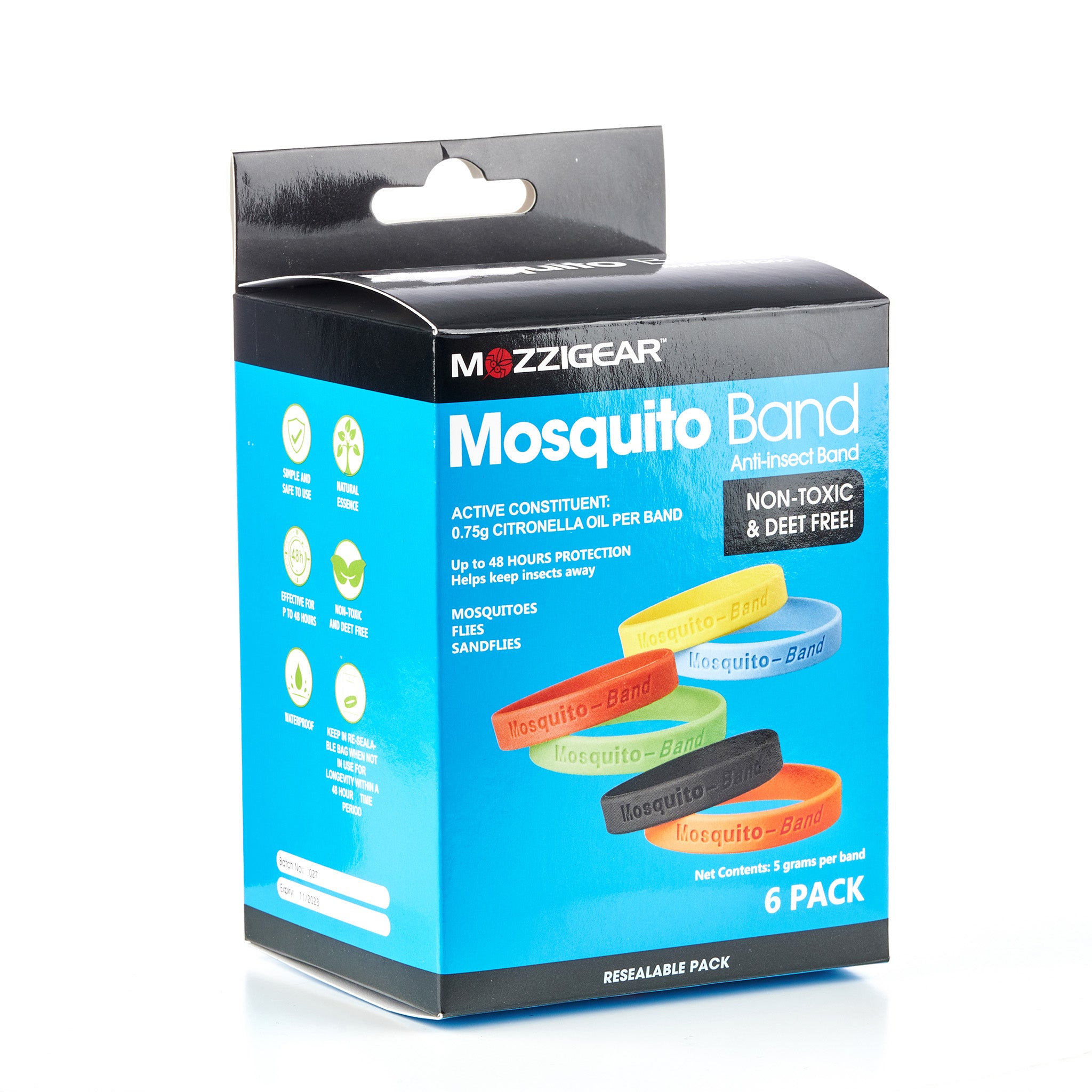 A mosquito wristband is a silicon based band that can be worn on the wrist. It helps keep mosquitoes, sand-flies, midges and insects away. Now you can your buy mosquito wristband online through Intelligent Health Systems.

The benefits are plentiful:

Natural, non-toxic, DEET FREE formulation.
Simple, convenient and safe to use – no spraying required.
Effective for up to 48 hours.
Fashionable.
Waterproof.

Directions:
Remove the mosquito wristband from its individual packing to release the citronella scented fragrance and wear it on your wrist for up to 48 hours protection. Bands are to be worn on the wrists only. Not to be worn on the ankles.

Active ingredients:
The active ingredient in our mosquito repellent wristbands is : Citronella 0.75g/band

Keeping mosquitoes away has never been easier.